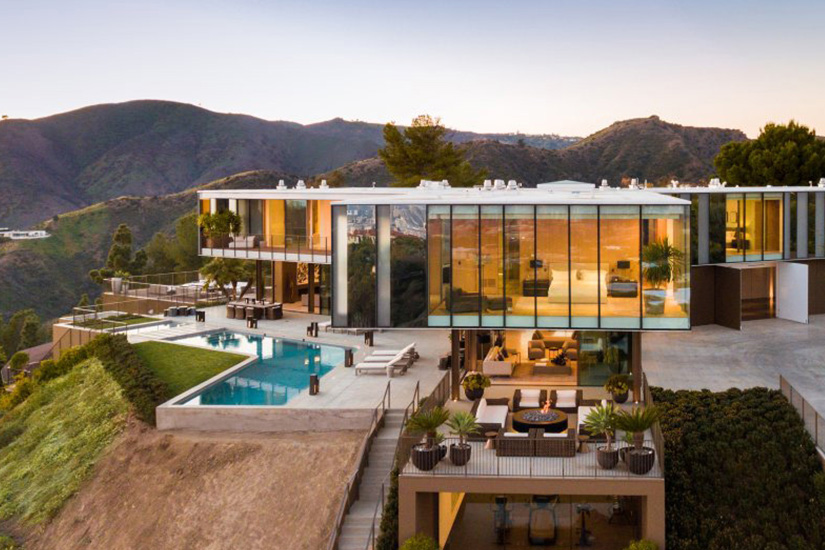 As countries around the world continue to manage the COVID-19 pandemic, many people are seeking alternative ways to travel where they can stay-at-home in style. Luxury vacation home rentals have become one of the best ways for people to safely escape to a relaxing, new environment. There are limitless possibilities for travellers who work from home remotely, where a home office can be located anywhere in the world. Luxury vacation home rentals are one of the hottest travel trends to get you out of the house and into an extravagant retreat.
Life's daily stressors could dissolve before your eyes when you choose a beachfront luxury home rental. Sparkling, blue oceans and warm sunshine will bring serenity to your days as you work from home in paradise. A luxury villa in the Caribbean makes for the perfect getaway with sprawling layouts built for relaxation.
Dive into your own infinity pool by day and dine alfresco on your private patio by night. A visit to Los Cabos will also provide a peaceful escape, with contemporary interiors and unparalleled views of the sunset on the water. Absorb Mexico's natural beauty in a luxury villa you can call home.
Taking to the open road is an ideal way to get out of the house during the pandemic. For those that prefer to travel by car, California cities are some of the best for basking in the warm weather and swaying palm trees. Luxury rental properties in Palm Springs are known for their quintessential, mid-century modern flair.
Private pools and breath-taking views of the mountains create the perfect setting for being productive by day and indulging in relaxation by night. Or pack up the car and unwind in San Diego at an oceanfront villa perfect for the whole family. You'll awaken to the sound of the waves and can lounge on the beach after a day's work.
Los Angeles residents may enjoy a holiday staycation to live in luxury right in their own city. Hollywood Hills residences offer modern architectural design along with unmatched views of the city. Private swimming pools are a must, along with luscious interiors and spacious living areas.
You can also drive along PCH to Malibu, where properties overlooking the ocean make for a summery getaway all year long. Bright, coastal rooms with breezy, open layouts allow you to breathe easy during your pandemic stay. Beverly Hills also offers pristine properties where a private estate can be yours to live a lavish escape.
Sometimes an extended change of scenery is all it takes to relax and rejuvenate during the pandemic. A stay of one month or longer gives you time to settle into a new environment with ease. Some travel destinations may require a period of quarantine, which makes a long-term escape ideal for making the most of your experience. Head to Aspen to immerse yourself in a cozy luxury property nestled in nature. The snowy landscapes will place you in a winter wonderland where you can enjoy the peace and serenity of the Colorado Rocky Mountains.
Sign up for our Newsletter


For more information on how to book a luxury vacation home rental at any of these locations

, contact concierge@zochagroup.com or inquire in the chat box below.
https://www.zochagroup.com/wp-content/uploads/2021/02/the-oracle-los-angeles-villa-rental-feature.jpg
550
825
Maya Irons
https://www.zochagroup.com/wp-content/uploads/2016/06/logocomp-min.png
Maya Irons
2021-06-23 22:12:29
2021-09-12 05:20:21
Why Luxury Vacation Home Rentals are the Hottest Travel Trend of 2021